Careers
Since 1965, Pilcher's Ambulance Service has been building a legacy of serving the citizens of Dothan and Houston County. It is a tradition that we build upon each and every day; A tradition that must be continued by the next generation of Pilcher's Ambulance Service employees. If you believe you have what it takes to join the Pilcher's Ambulance Service Team, fill out an application below. Remember our mission when applying, and understand we expect nothing less of new employees but to become a part of "The Team To Count On When Seconds Count"!
Join Our Team


Wheelchair Service
Qualifications
High School Diploma or equivalent required
A valid Driver's license required
A clean driving record required
CPR certification within 30 days of employment
Able to operate simple computer programs
Able to follow driving directions
A self-starter that requires little supervision
Able to function in a team based structure
Physical Work
This individual may be required to perform under adverse working conditions. These conditions may require special uniforms or protective clothing for all weather and airborne and blood borne exposures. Candidates must be able to walk, stoop, climb, twist, bend, run, squat, kneel, and work in awkward positions when moving patients from all types of locations and within the ambulances. Additionally, the candidate may be required to perform various lifts and transfers of patients who may require the use of one or more of the following items: gurney, wheel chair, scoop stretcher or backboard, stair chair, and possibly a two person manual transfer.
Computer Use
It is Our expectation that all employees in all positions utilize the available company computer systems, including company email. These systems allow management to properly communicate with all employees and provide detailed information in various areas of employment.
Job Responsibilities
Independent lift and carry for 100 feet of essential medical response equipment (i.e., first out bag, oxygen duffel bag) or patient belongings.
Lift one end of a patient laden gurney from mid level to high level.
Lift one end of a patient laden scoop stretcher or backboard from ground level to mid level gurney.
Lift and pivot one end of a patient laden scoop stretcher or backboard over chest height obstacle.
Carry one end of patient laden scoop stretcher or backboard up and down stairs.
"Sit-pick" transfer of patient from chair to gurney or wheel chair.
Lift, carry, and wheel patient laden "stair chair" or wheel chair up and down stairs.
Lift one end of patient laden scoop stretcher or backboard to head height.
Push patient laden wheel chair around various obstacles and over various floor surfaces.
Patient Privacy
The incumbent is expected to protect the privacy of all patient information in accordance with the Company's privacy policies, procedures, and practices, as required by federal [and state] law, and in accordance with general principles of professionalism as a health care provider. Failure to comply with the Company's policies and procedures on patient privacy may result in disciplinary action up to and including termination of employment.
The incumbent may access protected health information and other patient information only to the extent that is necessary to complete your job duties. The incumbent may only share such information with those who have a need to know specific patient information you may have in your possession to complete their job responsibilities related to treatment, payment or other company operations.
The incumbent is encouraged and expected to report, without the threat of retaliation, any concerns regarding the Company's policies and procedures on patient privacy and any observed practices in violation of that policy to the designated company Privacy Officer.
The incumbent is expected to actively participate in Company privacy training and updates made available to you. It is required to communicate privacy policy information to coworkers, students, patients and others in accordance with Company policy.
Protected Health Information
Access to Protected Health Information (PHI) will be limited to those who need access to PHI to carry out their duties. The following describes the specific categories or types of PHI specific to this job description.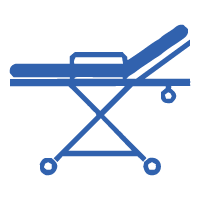 Paramedic
Qualifications
Proven experience as a paramedic
Knowledge of medical procedures, terminology and medications
Ability to stay calm and make the right decisions in adverse conditions
Adaptable with a great deal of stamina
Excellent working knowledge of medical equipment and devices
Integrity and compassion towards human pain
Valid driver's license
Certified CPR Instructor
High school diploma; Licensed Paramedic is a must
Description
We are looking for a trained paramedic to be part of our team of healthcare professionals attending primarily out-of-hospital medical incidents. The job isn't simple but it is very rewarding. As an employee dealing mostly with emergencies you must be committed and focused. To be effective in the job, the ideal candidate must be very competent and knowledgeable as well as self-motivated and compassionate. The goal is simply to contribute the best you can to help people in need and save lives.
Job Responsibilities
Operating ambulance equipment and responding to radio transmissions
Leading and coordinating the team responding to an emergency
Evaluating the patient's condition on the scene and performing preliminary diagnosis
Evaluating the patient's condition on the scene and performing preliminary diagnosis
Lead and coordinate the team responding to an emergency
Evaluate the patient's condition on the scene and perform preliminary diagnosis
Attend to injuries or sudden illnesses by applying a variety of pre-hospital simple and advanced treatments (first aid, CPR, administering injections and oxygen etc.) or surgical procedures
Use tech equipment and tools to stabilize patients or provide immediate treatment
Monitor patient's condition en route to the hospital
Collaborate with interested parties (police, firefighting unit, doctors etc.)
Write and submit concrete and accurate reports on incidents
Adhere to established medical protocols and procedures as well as legal guidelines and health and safety standards
Keep abreast with new treatment and medical procedures through continuous training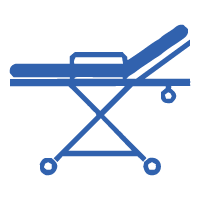 EMT-B
Qualifications
Knowledge of medical procedures, terminology and medications
Ability to stay calm and make the right decisions in adverse conditions
Adaptable with a great deal of stamina
Excellent working knowledge of medical equipment and devices
Integrity and compassion towards human pain
Valid driver's license
Certified CPR Instructor
High school diploma
Description
Emergency Medical Technicians-Basic (EMT-B) respond to emergency calls to provide efficient and immediate care to the critically ill and injured, and to transport the patient to a medical facility. After receiving the call from the dispatcher, the EMT-B drives the ambulance to address or location given, using the most expeditious route, depending on traffic and weather conditions.
Prior to initiating patient care, the EMT-B will also "size-up" the scene to determine: that the scene is safe; the mechanism of injury or nature of illness; the total number of patients; and to request additional help, if necessary. In the absence of law enforcement, the EMT-B creates a safe traffic environment, such as the placement of road flares, removal of debris and redirection of traffic for the protection of the injured and those assisting in the care of injured patients. The EMT-B determines the nature and extent of illness or injury and establishes priority for required emergency care. The EMT-B renders emergency medical and or trauma care, to adults, children and infants based on assessment findings.
Job Responsibilities
Operating ambulance equipment and responding to radio transmissions
Opening and maintaining an airway
Ventilating patients
Administering cardiopulmonary resuscitation, including use of automated external defibrillators
Providing prehospital emergency medical care of simple and multiple system trauma such as:

Controlling hemorrhage
Treatment of shock (hypoperfusion)
Bandaging wounds
Immobilization of painful, swollen, or deformed extremities
Immobilization of painful, swollen, or deformed neck or spine

Providing emergency medical care to:

Assist in emergency childbirth
Manage general medical complaints of altered mental status
Respiratory, cardiac, diabetic, allergic reaction, seizures, poisoning behavioral emergencies, environmental emergencies, and psychological crises

Searching for medical identification emblems as a guide to appropriate emergency medical care
Assisting patients with prescribed medications, including sublingual nitroglycerin, epinephrine auto injectors and hand-held aerosol inhalers
Administration of oxygen, oral glucose and activated charcoal
Reassuring patients and bystanders by working in a confident, efficient manner
Avoiding mishandling and undue haste while working expeditiously to accomplish the task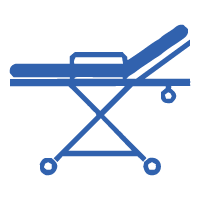 Advanced EMT
Qualifications
Community College Diploma (2-year program) in Emergency Health Care/Paramedicine (EMCA). Successful completion of an approved (6-18 months) Advanced Paramedic Program
Eligible, within one month of hire, for certification as Advanced Care Paramedic Program
Valid CPR, Restricted Radio Operator's license and all qualifications that meet the requirements of the Ambulance Act and related Regulations including being free from communicable diseases and having a clear criminal record
Class F driver's license with less than 6 demerit points or prohibition from driving under the criminal code
Knowledge of Basic and Advanced Life Support medical care methods, procedures and techniques, performance based Paramedic operations, training and reporting, base hospital systems, policies and procedures employed in the Province of Ontario, Provincial Air Ambulance Services, Ambulance Act and related Regulations, Highway Traffic Act, Occupational Health and Safety Act, Ministry of Health policies, procedures, guidelines and specifications related to Ambulance service, Base Hospital, equipment supplies, use of medications, vehicles, base stations
Ability to meet and maintain Health requirements as set by the Ambulance Act. Physical ability to provide patient care and transport. Ability to consistently maintain job attendance as scheduled
Quality paramedic work experience and knowledge of the local area desired qualities
Computer literacy a preferred asset
Description
Reporting to the District Manager, the Advanced Care Paramedic (ACP) carries out a range of advanced care paramedic duties in keeping with performance based system design principles. They provide quality care in a timely manner by assessing patients and performing sophisticated medical treatment to potentially avert life threatening emergencies and reduce morbidity. They will safely meet or exceed response time standards, assessing and appropriately treating patients, and ensuring the respect and integrity of patients.
Job Responsibilities
Performs the responsibilities of the position within the legislative and regulatory standards set out in the applicable Provincial and Municipal Acts. Performs the responsibilities of the position consistent with the Operational policies of the County of Renfrew and Emergency Services department
Expediently and safely initiating and responding to calls in keeping with medical priority dispatch protocols and response time performance standards
Conducts patient assessment, initiates treatment including administering medication, conducting external cardiac defibrillation in accordance with Basic and Advanced Life Support Patient Care Standards and Base Hospital protocols. Demonstrates leadership, as the Advanced Care Paramedic is the highest medical authority in the pre-hospital setting with few exceptions. Directs patient care as provided by coworker and other emergency services workers. Collaborates with other emergency workers to ensure safety for all at the scene and to problem solve patient extrication and care issues
Initiates and utilizes therapeutic techniques to manage life threatening conditions adhering to protocols approved by the Medical Director. Initiates contact with base hospital to provide data on patient status, treatment protocols, etc. and to obtain information/clearance for further on scene treatment/intervention
Maintains required documentation on drugs used during the shift; in accordance with legislation, branch and base hospital policies, procedures and protocols
Completes reports and paperwork necessary to document and detail the particulars of the Paramedic call/shift. Conducts ongoing self and team assessments of activities, concerns, issues and problems that should be communicated to the District Manager and/or Paramedic Service management team
Undertakes daily inventory responsibility, accountability and functioning of equipment, vehicle safety checks, supplies and medications
Ensures operational contact with the Central Ambulance Communications Centre; follows dispatch direction to ensure appropriate system coverage and patient care; updates dispatch centre of all changes in status / availability and vehicle movement; using English language, in accordance with policy
Ensures operational quality assurance and quality improvements; on an ongoing basis, participating in mandatory / continuing education, professional improvement activities, including but not limited to peer reviews, and field skill review, training and practice; participates in preceptorship program as required; identifies and makes recommendations to improve system performance; ensuring the respect and integrity of patients and families
Protects own health and health of others by adopting safe work practices, reporting unsafe conditions immediately, and attending all relevant in-services regarding occupational health and safety. Follows all guidelines for employees and employers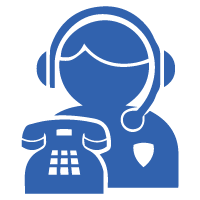 Dispatcher
Qualifications
Must be at least 18 years old
Possess a high school diploma or GED
Possess a valid driver's license
Must not have any prior felony convictions
The ability to develop and maintain cooperative and professional relationships with fellow employees, representatives from other departments, and supervisors
The ability to use logic and reasoning to reach conclusions and approaches to problems
The ability to use judgment and decision-making skills to evaluate situations, establish priorities, and resolve matters
The ability to think quickly
The ability to work under stressful situations
The ability actively listen and communicate effectively through clear speech and hearing
The ability to follow instructions
The ability to write clearly and spell correctly
The ability to establish priorities and pass on information as needed
Candidates must have knowledge of providing excellent customer service
Candidates must have knowledge of telecommunications systems, which may include transmission, broadcasting, and switching systems, and computerized databases, including teletype operations and procedures. Further, they must understand basic dispatch codes, as well as standard abbreviations and industry terminology commonly used by emergency medical services and law enforcement agencies
Candidates must understand jurisdictional boundaries, as well as thoroughfares, landmarks, public buildings and waterways within the jurisdiction
Description
The Dispatcher operates a multi-line telephone console system, alerting system, and TDD system for the deaf and hearing-impaired. Candidates must have knowledge of rules, regulations, and procedures, including safety procedures, such as CPR and first aid. Policies and procedures may refer to department policies and procedures related to emergency communications and disaster and special response plans. Candidates for these positions must also expect to undergo a background investigation that meets all local, state and federal requirements, as well as a polygraph examination, drug screen, and physical examination, which may include both a vision and hearing test. Completion of a comprehensive training program during the first year of employment. This includes classroom training and extensive, on-the-job training.
Job Responsibilities
Translate information to the appropriate codes
Determine and assign the level of priority of the call and enter the data into a computer-aided dispatch system for radio dispatch purposes
Perform emergency medical dispatch and crisis intervention services
Ask vital questions and provide pre-arrival instructions for emergency medical calls
Monitor and operate a radio console and computer equipment
Receive and respond to a variety of emergency and non-emergency services and complaints
Ask questions to interpret, analyze and anticipate the caller's situation as to resolve problems, provide information, dispatch emergency services, or refer callers to other agencies
Dispatch and coordinate the responses of public safety agencies
Identify appropriate number and type of equipment or apparatus to dispatch
Enters and modifies information into local, state and national computer databases
Monitor and respond to a variety of technical systems and alarms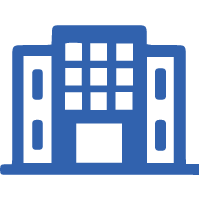 Billing
Qualifications
Minimum two years of current ambulance/medical billing OR NAAC Certified Ambulance Coder certification with 1 year experience in ambulance/medical billing
High school diploma or GED required
Earn and maintain NAAC certification Ambulance Billing Specialist
Thorough knowledge of Ambulance/medical billing processes
Working knowledge of:

Submitting and following up of insurance claims for a variety of insurance companies
Microsoft Office applications
ICD-10 and HCPC codes
HIPAA and Patient Privacy Compliance Laws
Medical Terminology
Explanation of Benefits or Electronic Remittance Advice

Skill in:

Typing 30 words per minute
Utilizing Excel spreadsheets or related financial accounting software programs
Preparing billing invoices
Operating the listed tools and equipment

Ability to:

Efficiently and effectively process ambulance billing activities
Act as liaison between Pilcher's, the patients and insurance companies
Act appropriately within established collection and follow-up procedures
Prioritize work to meet goals and objectives within acceptable time frames
Complete projects as assigned
Communicate effectively verbally, and in writing
Handle sensitive information in an appropriate manner
Handle stressful situations
Meet the Special Requirements listed below, as applicable
Review and make decisions on forwarding accounts to collection agencies and write-off activity within State and Federal guidelines
Solve problems, well, under pressure

Desirable knowledge, skills, and abilities:

Knowledge of electronic clearinghouse procedures, processes
Ambulance billing
Spanish speaking a plus
Insurance plan knowledge SPECIAL REQUIREMENTS
Description
The Billing Specialist performs a wide range of ambulance billing duties, including but not limited to preparation of ambulance billings, interacting with insurance companies and serving as the point of contact for customers utilizing ambulance transport services. May include any or all of the following: formal application; written test and/or assessment center; oral board; complete background/driver's license verification and check; hiring list; offer of employment; fingerprint check, post offer drug screen change by the employer as the needs of the employer and requirements of the job change. We maintain a drug, alcohol, and tobacco-free environment.
Job Responsibilities
Responsible for accurate and timely preparation of ambulance billing invoices
Serve as Pilcher's agent with customer payment plans
Accurately post payments and credits to customer accounts
Serve as primary patient contacts for ambulance billing including walk ins and phone calls
Maintain appropriate files, documents, and reports regarding ambulance billings
Maintain confidentiality of information as assigned
Maintain positive working relationship with employees and external customers
Implement time-sensitive follow-up procedures designed to achieve maximum collection of District funds including aging
Review customer accounts and make recommendations for customer and/or insurance refunds; review and refer unpaid balances to collection agency
Gather appropriate information for billing purposes, as necessary
Perform other duties, as assigned
Investigate current insurance, Work Comp, MVA, COB, etc.
Provide back –up coverage for Pilcher's Billing Team. Q/A of ePCR's, records requests, contact for command staff and operations